The stockings are hung, lights are all strung and now it's time to get our party on! What better way is there to make all of our many festivities a little more joyful than with personalized accessories from Tiny Prints. Known for their luxurious printed cards, Tiny Prints also offered a wide array of personalized stationary, gifts and decor.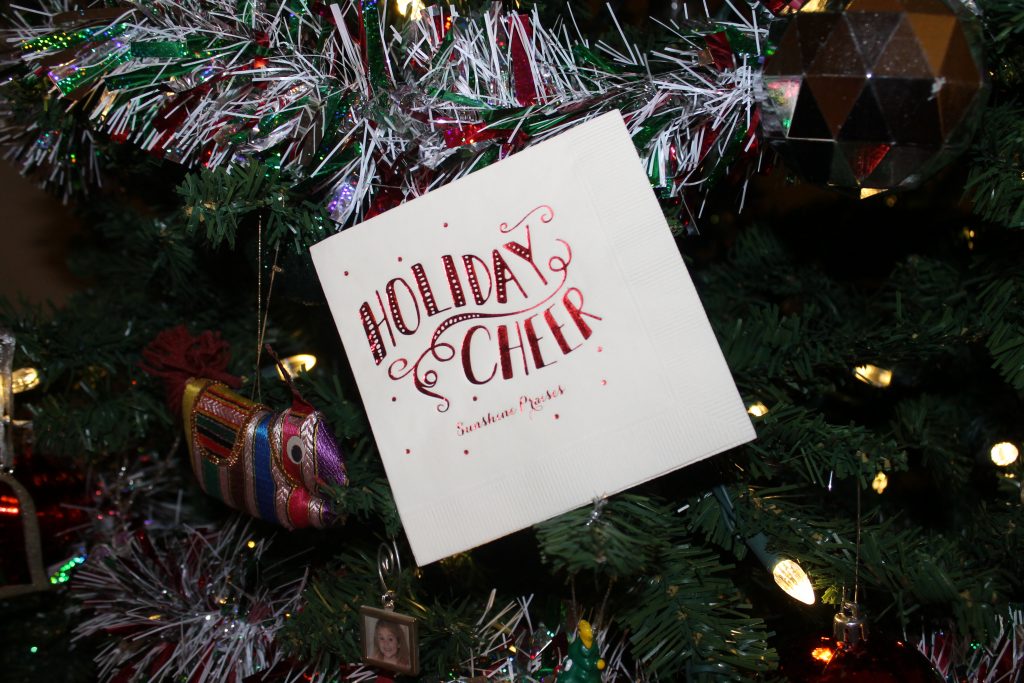 For this review I was sent a lovely set of Holiday themed items personalized just perfectly for Sunshine Praises. It's so nice to have modern and high quality business items to share with my clients and readers as well as classic and personalized items for our friends and family. From specially printed cocktail napkins to postage stamps, Tiny Prints can weave your chosen theme all the way from the initial invitation to final thank you cards. There are just so many reasons to use Tiny Prints for all your Holiday printing needs.
Personalized Postage Stamps and address labels match the design on my cards.
Invitations, thank you and Holiday cards all with a chosen theme.
Place cards and napkins for hosting your annual cookie or office party.
Gift tags, gift wrapping and even ornaments.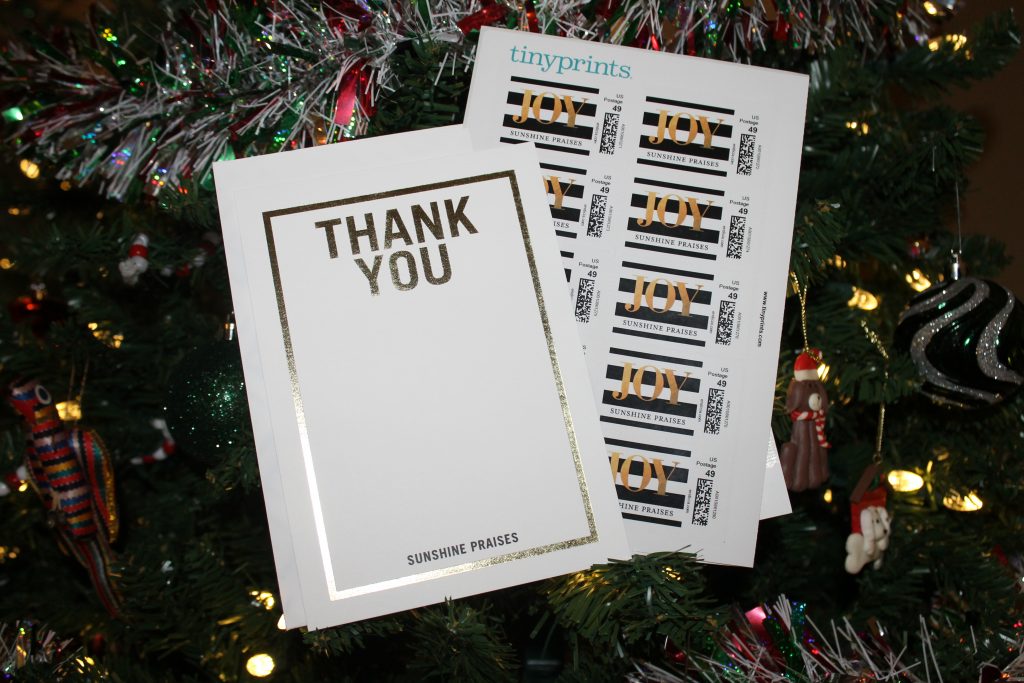 Over the years I have used Tiny Prints for a variety of invitations, business cards and announcements. I am always impressed with their superior products. Their printing is always professional looking and made with only the best materials. Their design and image selections are unique, beautiful and offer a wide variety of styles to meet everyones needs. From classic to modern to whimsy it is easy to find something that will match your individual tastes.
I am particularly smitten over these Christmas Ornament Cards: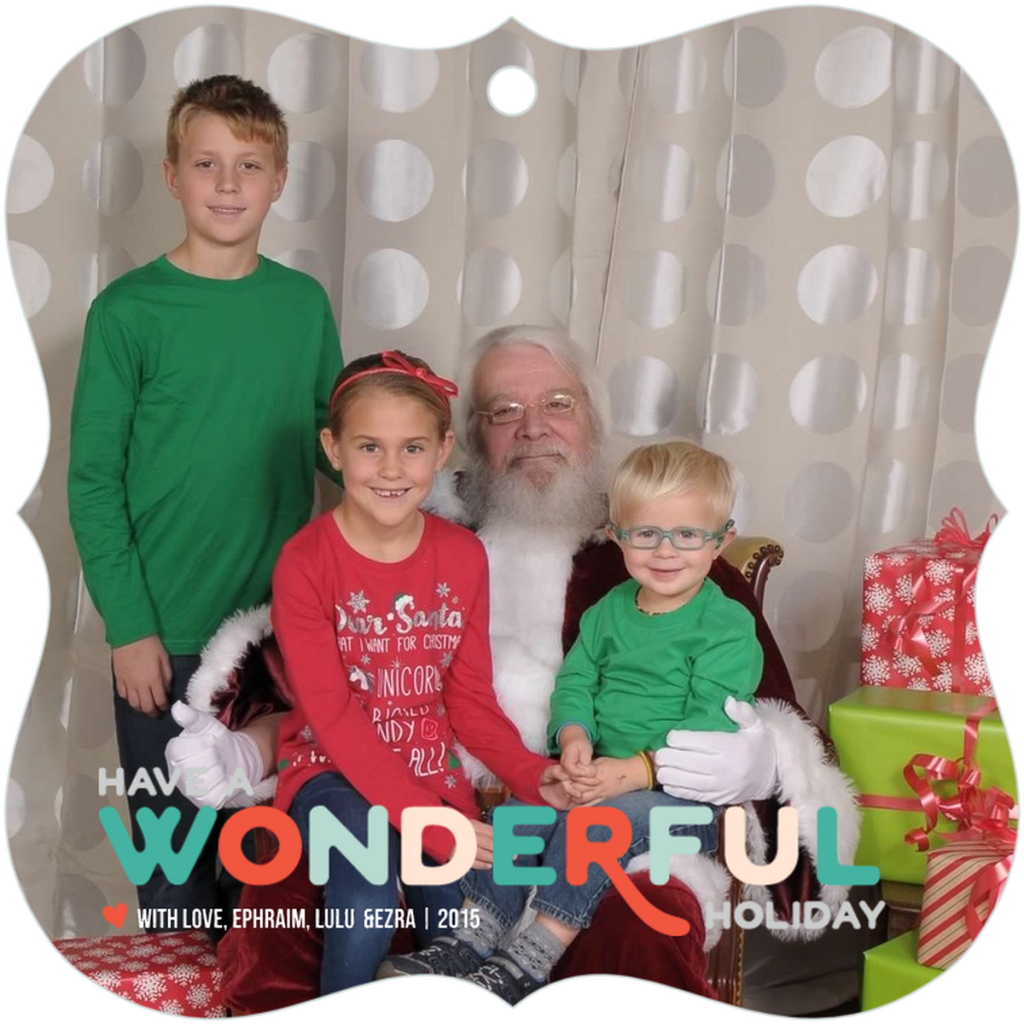 This Holiday Season, if you are looking for the perfect way to make your printing needs Merry & Bright, don't look any farther than Tiny Prints.