**This child has been matched with her forever family.**
This is it friends. My very first advocacy post. I should tell you right now that I have ABSOLUTELY NO IDEA what I am doing. I feel a little crazy, I mean, how can you advocate for adoption when you haven't even adopted yet. However, I have all of you and you are all awesome. I hope that you will help me share these sweet little faces and hopefully find their forever homes.
Sweet Yi was being advocated on a China Child Waiting FB forum. An adoption friend tagged me in her post and I just immediately adored her. It is very hard to not to look at these sweet children and not want to bring them all home. However, our goal is to maintain birth order because we feel strongly that it is what is best for our family but that doesn't mean that I can't help spread the adoption love and hopefully find Yi and other deaf orphans their forever families.
Sweet Yi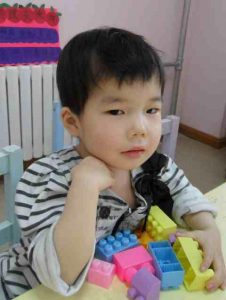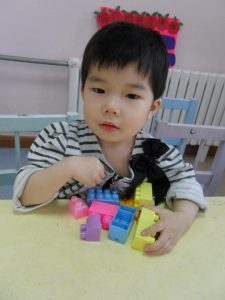 Here is the advocacy message that accompanied her photos:
Are you open to adopting a beautiful 4 year old little girl whose only real need may be deafness and the associated speech delay???
Sweet Yi is currently with CCAI and has a scary assortment of labels on her profile. I last heard that she has no families waiting to view her file. 
Her profile lists Hydrocephelus but the file states that when she was found at two years old she had "external hydrocephalus" and now has a normal CT scan with a 49 cm head circumference at 4 years old. 
Her profile says Cerebral Palsy but her file states that she can walk, run, jump and climb stairs independently. Her hearing tests were sent to a top doc at Boston Children's by a family that considered her file and he indicated that she would be a Cochlear Implant candidate if the family chose that route. 
http://www.ccaifamily.org/WaitingChild/14086
The family that reviewed her file are open to talking with interested parents. It sounds like she is a typical Deaf child that could thrive in a loving, sign language immersed home. There is more information on her CCAI link including a video.
Other notes:
Yi is on the shared list which means that anyone can consider adopting her. You do not have to have a current home study or already be in the process of adopting. If you are are interested in Yi, then you should contact CCAI and they can explain more about the adoption process.
Please let me know if you have any general questions about the adoption process or if you need any assistance. While I am all new at this, I will do my best to find out the answers and walk with you down this amazing journey.
Disclaimer: I am not affiliated with CCAI and have not personally reviewed this child's file. Any information pertaining to her adoption should be requested from the above mentioned agency.