I am not an official advocate for any agency. My goal is to help as many waiting Deaf/HOH children find their forever families. 
First I want to thank Tori for advocating for Silas. I can tell by her messages to me that she believes in this beautiful child and knows his forever family is somewhere out there just waiting to find him.  Here is what she shared with me about Silas: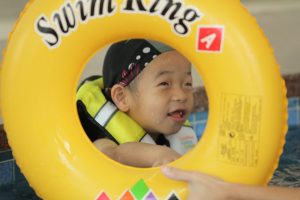 Silas is 7 years old and is currently on the shared list! He is super sweet and obviously adorable! He is deaf, but he doesn't let that slow him down. He needs a family to give him language. Can you imagine having no way to communicate with anyone around you? That is his reality!

Here is what his Bring Me Hope volunteer had to say about him:

"Silas is a very special and gifted boy! He is very organized and loves to laugh. He isn't interested in playing sports and big group games but his personality shines through during one-on-one interactions. Silas is very helpful. One of our favorite memories was in the morning he would help the translator get ready by giving her her name tag and shoes. He also loved to try and steal other people's water bottles as a funny game. He loves to tease! Seeing his smile will wear your heart. Although Silas is deaf, it doesn't interfere with his ability to communicate. He does not know any sign language. But will try to get his needs met by pointing or using his voice to make sounds. His memory is excellent so I do believe it is possible to teach him sign language. He does not seem to be as interested in playing with other children but will play by himself and likes to imitate adults by organizing his things and pretending to talk on the phone. Silas is a very special boy and will be sure to make you smile."

It is time for him to come home!

Please contact [email protected] for more information!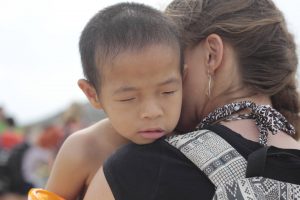 Children on the shared list are available to any interested parents. You do not have to be affiliated with a particular agency or have a current home study.
Please let me know if you have any general questions about the adoption process or if you need any assistance. While I am all new at this, I will do my best to find out the answers and walk with you down this amazing journey.
Disclaimer: I am not affiliated with this child and have not personally reviewed this child's file. Any information pertaining to her adoption should be requested from an appropriate agency.