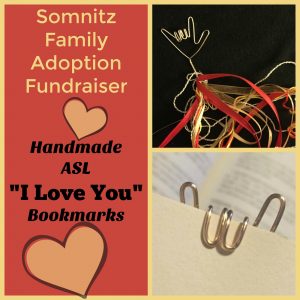 It's back to school time and kids, teachers and parents are getting ready to dive back into required reading and if you are like me, you still love the feel of a good old fashioned paper book. That is why I am so excited to share this handmade bookmark adoption fundraiser. These darling bookmarks are hand crafted wire art and each one is made by a wildly talented Deaf friend of mine.
Mania is a Deaf artist, photographer and creative genius. She will be making each of the bookmarks by hand for this fundraiser and I am thrilled that this fundraiser not only helps our adoption but also supports Mania's children in their after school activities. It's what we call a win-win for shopping small, supporting Deaf artists and helping us raise money for our adoption.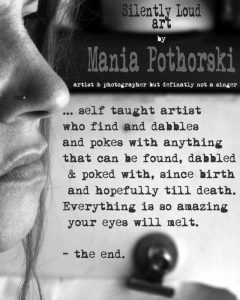 For the fundraiser we will be offering three options, a Chinese themed ILY handshape bookmark with red & gold ribbons, pastel multi-colored ribbons and bright rainbow ribbons. Each bookmark is made to "hang" the little ILY fingers over your pages, saving your space with the ribbons. All bookmarks are approximately 4 inches long but because they are handmade, the sizes and shapes will vary a little.
Here is what the Chinese Red & Gold ILY bookmarks will look like: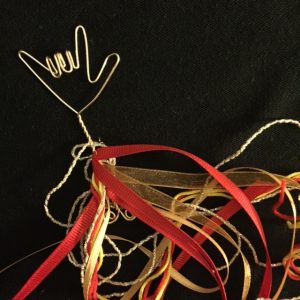 (Additional Photos of the pastel and rainbow ribbons will be added when I get them)
How to Order!
Buy One: $12.50
Buy Two: $24.00
Buy Three: $33.00
Please fill out this Google form for your order and make your payment via Paypal. Directions for Paypal are at the bottom of the form. Orders will not be processed without payment. This fundraiser will end on August 15th, 2016 and it could take up to 2 weeks for us to get them all made and mailed out. Mania will be sending them to me as a finished order and I will be packing and mailing them out after that. I will be sure to post updates on the production and shipping via email. We will be mailing these USPS without tracking. If you would like tracking, please check the box for priority shipping and pay the additional fee of $2.50 for your total order.
Thank you for supporting us.
Tax deductible donations can be made through our Adopt Together account.
Save