November is National Adoption Month and I have created these shareable images for those wishing to advocate for the millions of orphans that need our prayers, support and love. I will be sharing more facts about adoption this month. Please pin, post and share these images to help raise awareness of one of the most significant needs in the world.
Please Pin this post so other's can find the images and use them too!
Pinterest Image: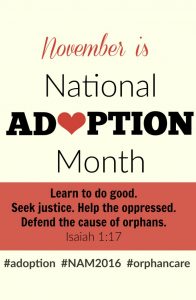 Instagram & Facebook Profile images: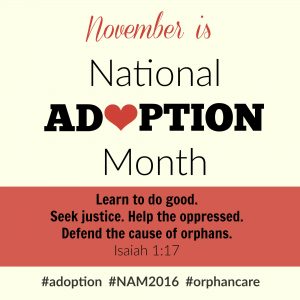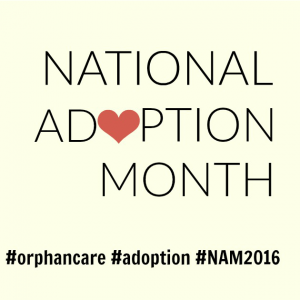 Facebook cover photo:

Thank you for advocating for the all the children who do not a voice to fight for themselves. Adoption changes lives. Can you be part of someone's story?