Coach Terry,
Two years ago, when we were getting ready to move to Florida, I stumbled across your gym. I Googled some pictures, checked out your social media and sent an email. I can remember Amanda calling me back. I had two very unhappy kids in the car and I was making my way through Columbus traffic. I hung up the phone with your sweet wife and I knew that this is where we would call home. The next day you called me, I think we talked about 30 minutes. I could hear the fire and passion in your voice and immediately made the decision to call CFA-JAX our next gym family.
Once you knew we were coming, Amanda sent us a message that you wanted to include Lulu in your team reveal balloon party. Again, amongst the craziness, you called her, she was sitting on our couch in Ohio while being passed around the entire gym getting to meet all of her future teammates and coaches. It was absolutely crazy but you made sure she was part of the team from moment one. No hesitation. No questions asked.
The day we walked into your gym, I literally wanted to hug you. You had made the one thing that my daughter was struggling with the most, comforting and easy. You didn't say, "Oh, she is just a level 1 athlete" and treat her like she wasn't worth your time. You made her feel special and welcome, even amongst the chaos of practices and parents. She walked out that evening happy and did so every single time she left your gym for next two years.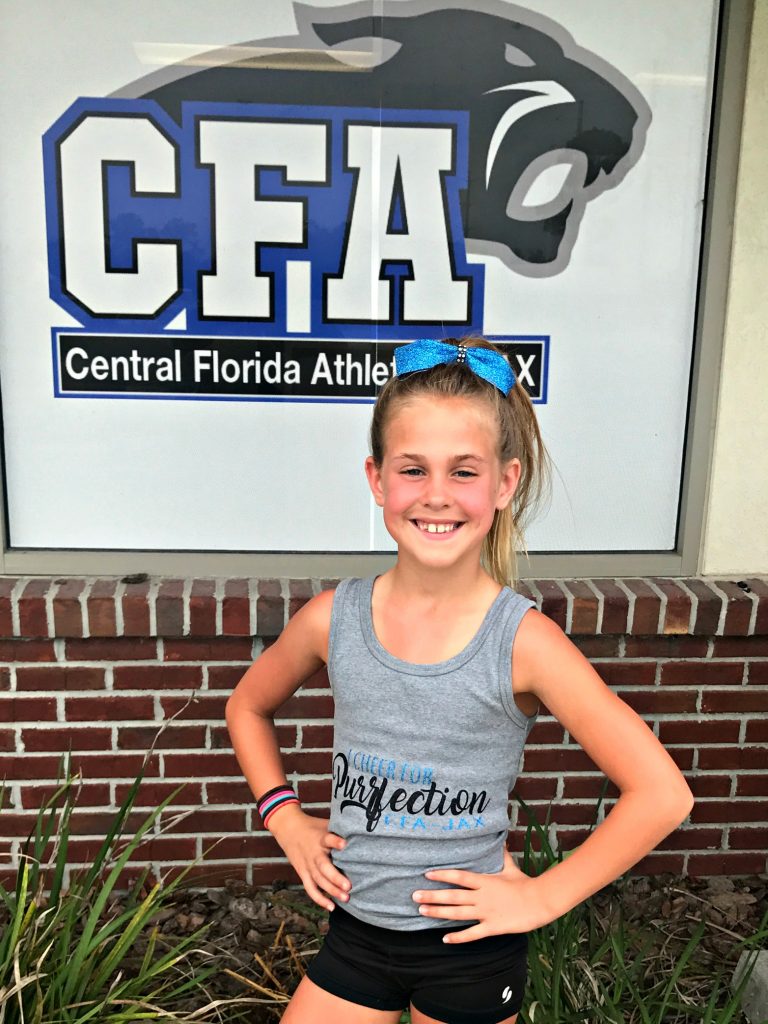 There are about 8 million moments that I want to share with you but I know I don't have the time or the tears. I wish I had a picture of each one because they are so vividly etched in my mind. Our favorite moments have never been the jackets or trophies, they have always been in the small things.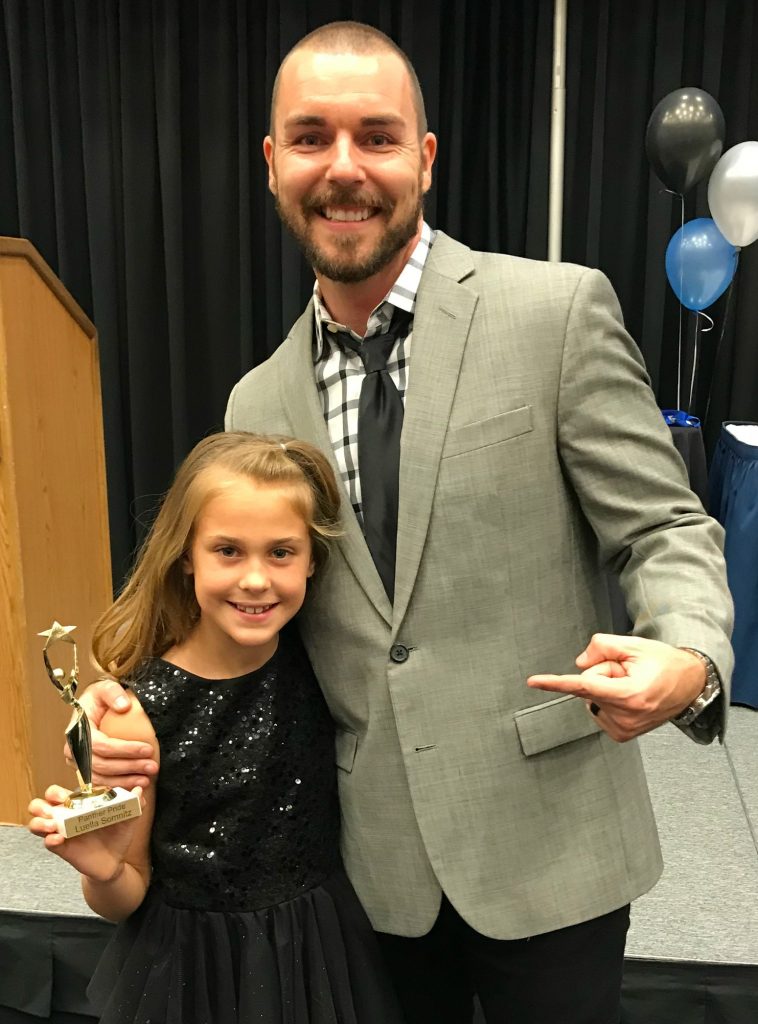 The moment Lulu really learned to trust you was the day you called her up front. Picked her up by two feet and walked her across the floor to show your flyers how to hold themselves tight. You had your "Terry" voice on but you held her. Her eyes were huge but she got in the car and told me that you were the best coach ever. After that day, she never once worried that you were going to let her down.
When she was struggling with a skill and you sat in your office and talked to her for a good half hour. We never felt rushed or hurried. You spoke to her heart and told her about spiders and roller coasters. You told her that some fears will always just be there and some you can overcome. You helped her to believe in herself again but without intimidation or fear.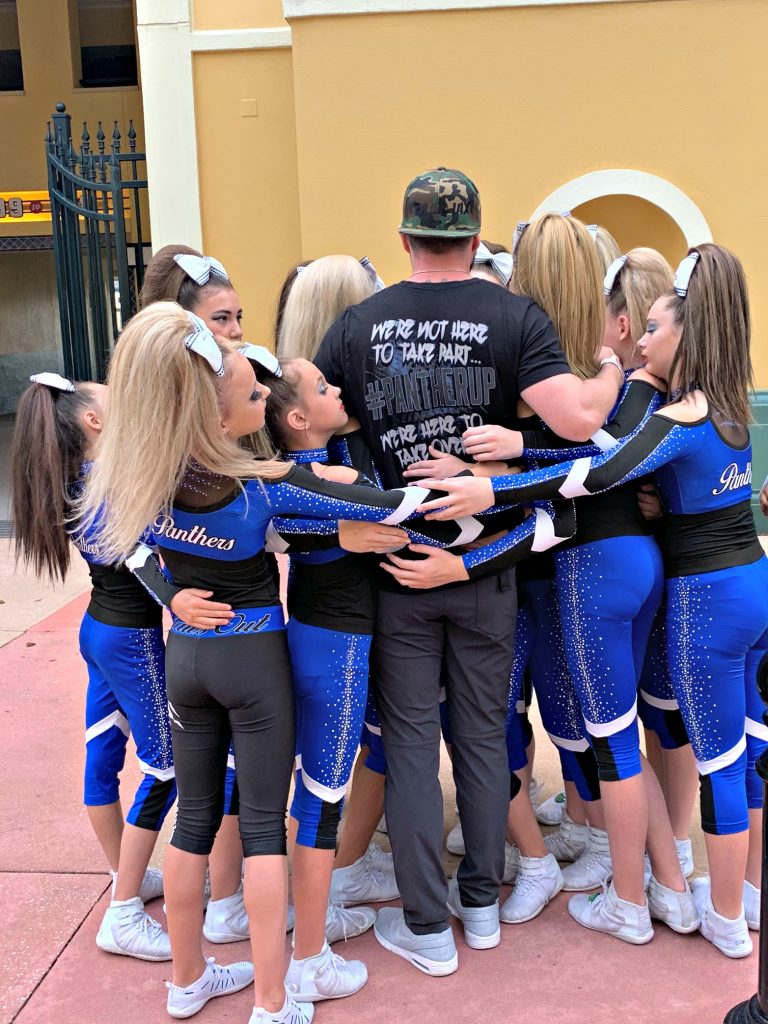 The day before Summit when she was just in a full panic over having new bases and you took her aside and prayed on her, for her and with her. You knew that while her mind was anxious that it was her spirit that needed to be reached.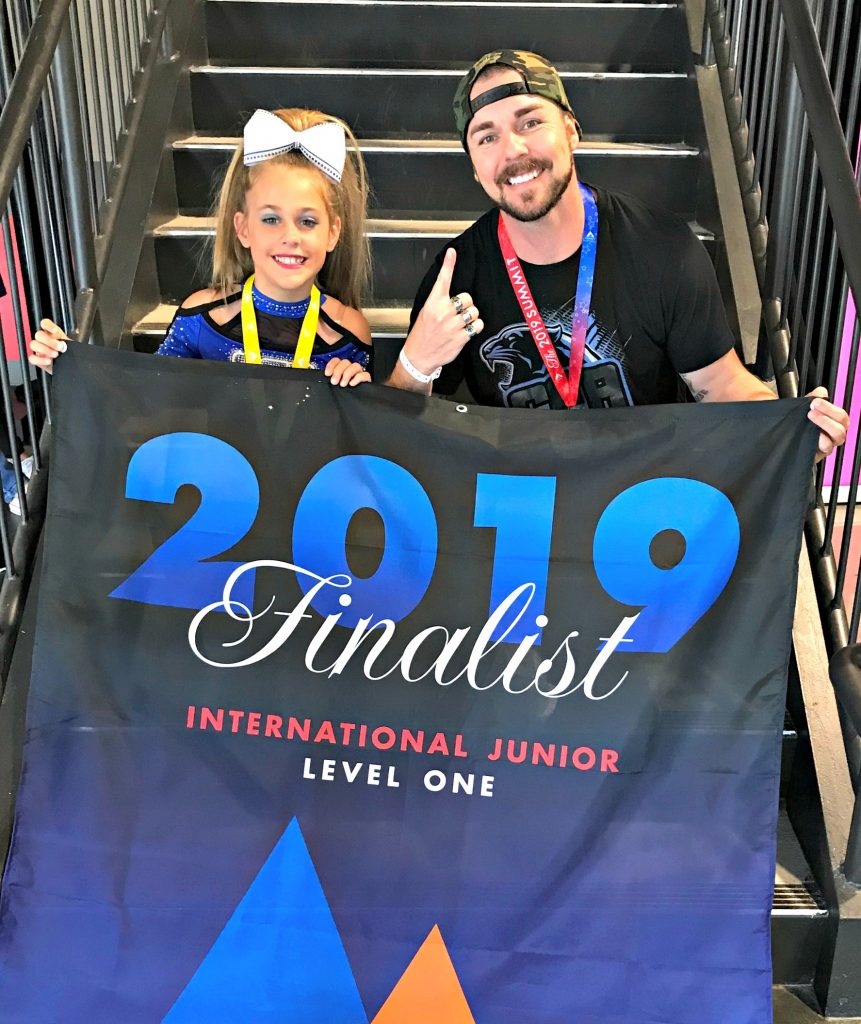 And my absolute favorite moments are always when you were coaching and she managed to get herself right next to you. She watched you with eagle eyes and soaked in the multitude of spiritual gifts that you have been given.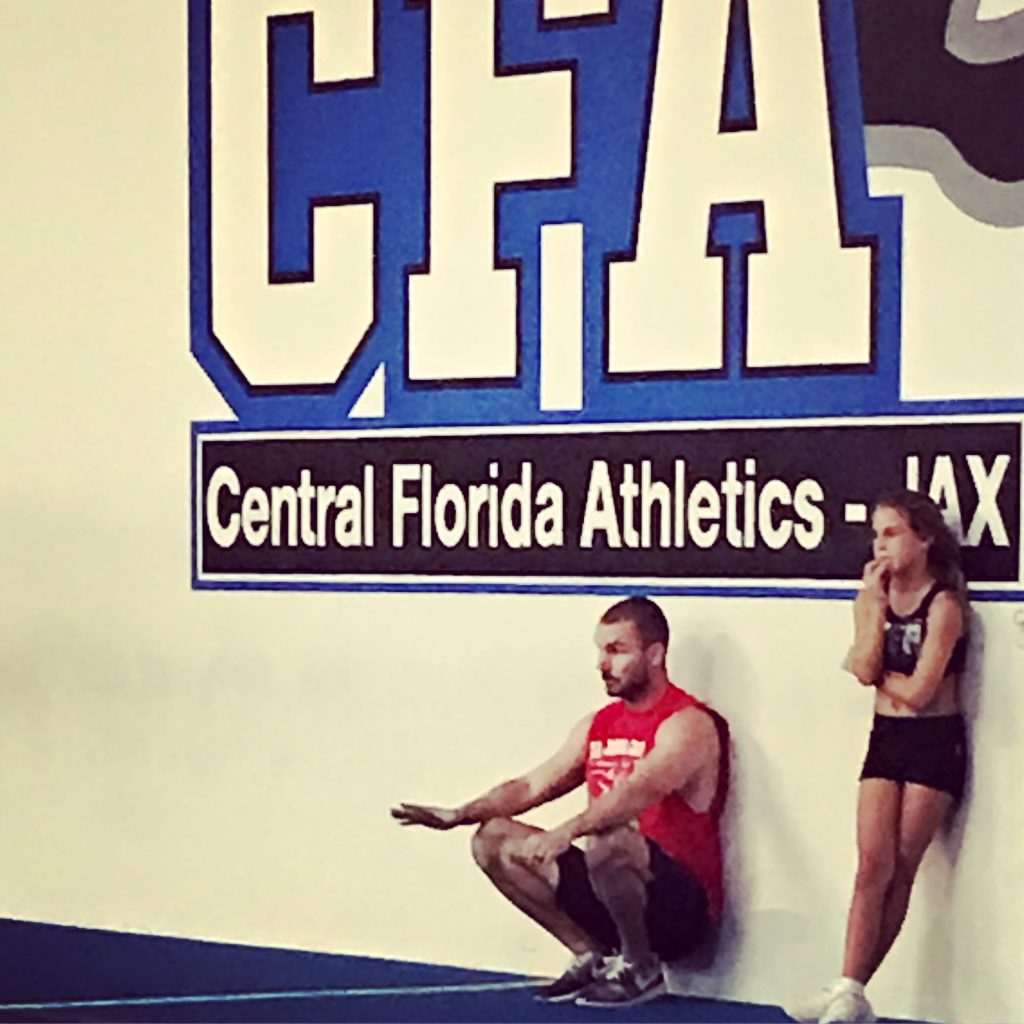 You see, my kid has never wanted to be a cheerleader. She has always wanted to be a coach. Your leadership, passion and faith is what you left in my child's heart and that never can go away. As a parent, you are exactly what I prayed for when coming to a new gym. Thank you from the bottom of my very black and blue heart.

We wish you the best of luck and look forward to the future knowing that one day, my kid will stand next to you again. Either as an athlete, coach or friend but always confident in the fact that you changed her for the better.