In May of 1996, I unfortunately had one of the most significant life changing events of my life.  One of my closest friends was killed in a car crash by a drunk driver, and while that story is better saved for another post on another day, today, I wanted to take a moment to write about Jenny and remember her on her birthday.
Jenny's birthday was always a wonderful day – for our four years in college it marked the end of the semester and provided us a reason to celebrate. Jenny was the social keeper, the girl with the big smile, the one who made every party a bit brighter and her birthdays were always filled with unspeakable joy.
You can see a bit of her personality in this great picture taken at her surprise party on her 20th birthday.
The date remains on my calendar, not just to remind me of her [a day hasn't gone by in 15 years that I haven't thought about her smile or her funny little laugh] but to remind me that life is fleeting.
It is important to make sure that you enjoy every minute of it, living life to it's fullness and reveling in the little moments that may otherwise seem mundane. And while Jenny is no longer her to celebrate with us, I wish her the happiest of birthdays and pray that her spirit and love continues to be passed on by each person who loved her.
Jenny's 21st Celebration
As we get into the swing of the Holiday parties, I want to implore you to NEVER drink and drive. There is no safe amount of alcohol or drugs to consume and get behind the wheel of a car. You are the only one responsible for YOU.  Please make plans to make sure you get home safe.
December is National Drunk and Drugged Driving prevention month. Please visit the  MADD (Mother's Against Drunk Driving) website for some ideas to help you arrive safe this Holiday season. Don't make another mother celebrate her child's birthday at the cemetery. Be Safe. Drive Sober.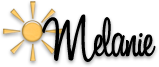 Sunshine Praises is in NO way connected with MADD or any of its affiliates. I posted the links to their website because I support their cause and want to raise awareness to Drunk Driving and it's implications.