Four years ago, after another miscarriage, I had the amazing opportunity to start a ministry at our church for women dealing with primary infertility, secondary infertility and pregnancy loss. This group has been a wonderful part of my healing. They have supported me through several other miscarriages as well as my most recent miracle pregnancy and the birth of our rainbow baby. I have always had it on my heart to spread the support and love that is found in that particular group to my blog and eventually to the vast ocean of women who struggle daily with infertility and pregnancy loss.
After reading a heart-wrenching, honest post from a fellow blogger, I realized that now was the perfect time to start the online Facebook group that I had been thinking about for months. That is how Wishing for Rainbows was birthed.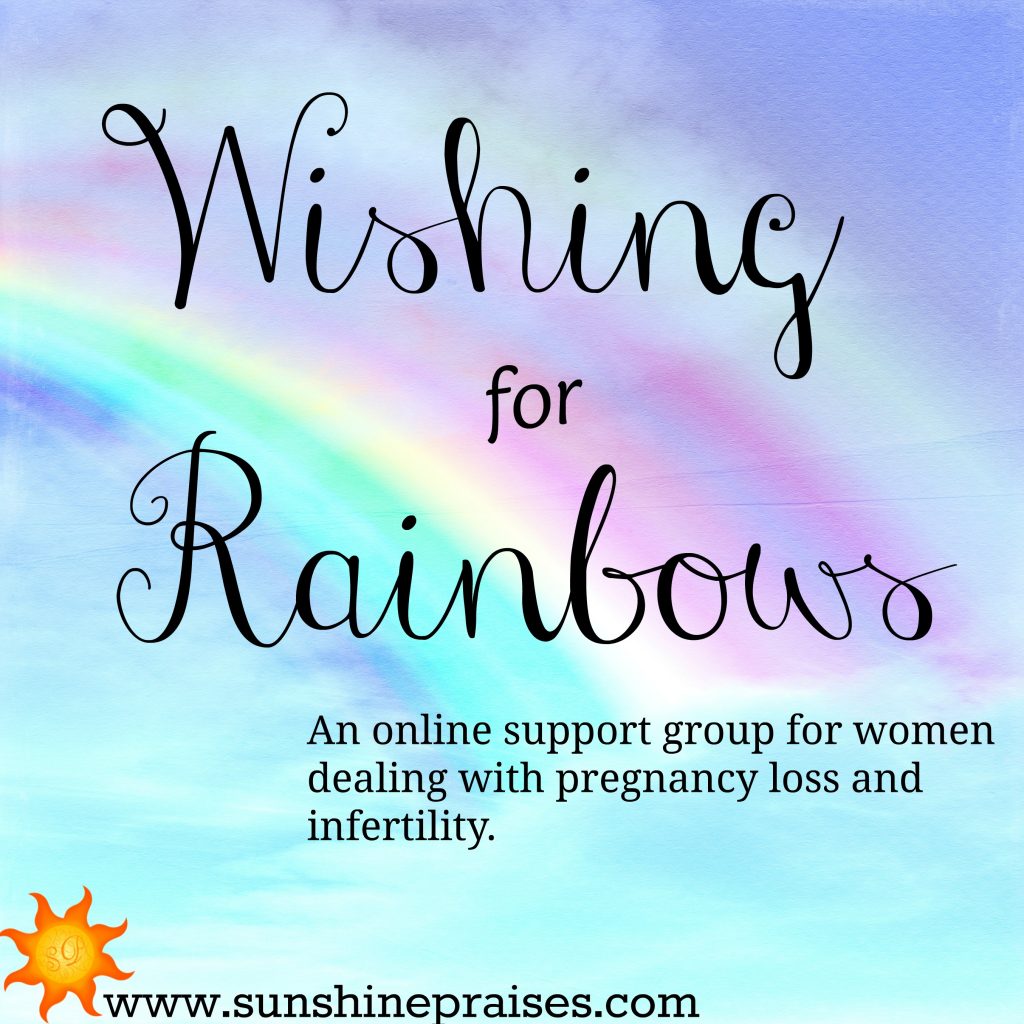 My vision for Wishing for Rainbows is to serve as a place of support, kindness and care for women that are going through any kind of miscarriage, loss or infertility struggle. This is not a group based in any particular faith but instead a place where all women can find solace in the company of one another.
Since this is a closed Facebook group, you are welcome to request an invitation to join. Please share with any other women that you know could benefit from our group.
Find us here: Wishing for Rainbows