Disclaimer: I was sent the following product for review and promotion. I was not required to write a positive review.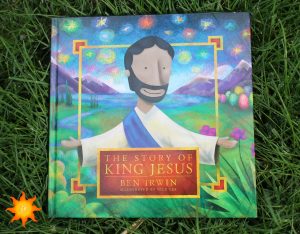 Books, books, books. Can you tell that my children LOVE books? My mom always said that one can never have enough books. Even better than just a regular old book, a book about my sweet king Jesus. That is what I have here for you today friends. A beautifully written, stunningly illustrated story about the one and only King Jesus.
Now, I know you are thinking, aren't there enough books about Jesus on the market? Yep, there probably are but I am here to tell you that The Story of King Jesus by Ben Irwin is on a shelf of it's own. The traditional symbolic gestures that normally surround christian children's books are not the prominent features.
And while that might disappoint some, I loved the fresh perspective that weavs the story from Genesis through the Gospels. Each step emphasizing how Jesus has been a prominent person since the beginning of time.  While the book does spread the Good News the string that holds it all together are these simple thoughts:
The people tried to do it themselves.
They wanted to do things their own way.
They wanted to be in charge of themselves. 
BUT
The people.
They needed God.
God needed his people.
And He made a way.
A beautiful, amazing way.
We call him King Jesus.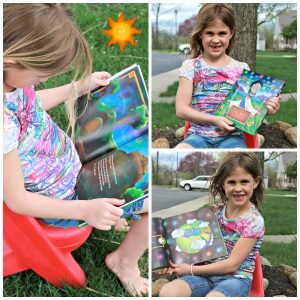 This book is a gift. A lovely, breathtaking gift. I can not recommended it any stronger. So yes, your children need one more book on their shelf. This one telling the sweetest story of all times about The One.
The Story of King Jesus, by Ben Irwin and illustrated by Nick Lee is published by David C Cook. It retails for $14.99. Please visit www.davidccook.com for purchasing information.