Disclaimer: I am a Smart Bottoms Ambassador however I purchased both the diaper in the photos and the diaper I am giving away on my own. All thoughts, ideas and opinions are mine alone and are not influenced in any way.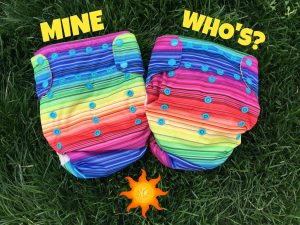 Originally I had planned to write a heart warming post about the meaning of rainbow diapers. I have been spinning ideas around and round in my head and just haven't found the right words to put down on paper. I even let infertility awareness week slip by my blog without even a mention. Feels weird considering the 10 years of my life that thoughts of loss and infertility consumed me. Not that they still don't fill the dark places. They do. They always will. A tinge of bitterness that
doesn't really seem to ever go away
.
So the truth is that this rainbow diaper makes me glorious happy and painfully sad all at the same time. It represents six beautiful lives that live on heavens side of the rainbow and three precious blessings that I get to hold in my arms every day. It also represents a tiny human that only God knows about on the other side of the world.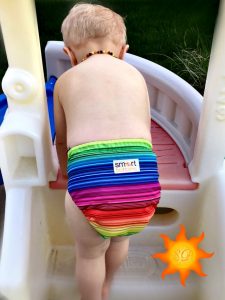 Seems like a lot of responsibility for one brightly colored piece of fluff. However, if you have a heart like mine, every time your rainbow baby dances around in your Smart Bottoms Rainbow Love, your heart beats a thousands times harder, your face beams with joy and you give thanks.
Enjoy this Giveaway!
(You don't have to have had a miscarriage to enter.)
(This post just represents what the diaper means to me.)
OPEN TO US & CANADA (BECA– USE SOMEONE ASKED NICELY)
If you or someone you love has experienced the pain of pregnancy loss and are currently attempting to conceive again, I would love for you to join us on our Facebook support group, Wishing for Rainbows.