Oh my goodness! I have hardly been able to contain myself since I received an early release of Smart Bottom's newest print: Heinrich the Dragon!
Like seriously, this might be my absolute favorite cloth diaper print ever. It reminds me of Sea Adventure but with these cute, yet menacing dragons all over it. Not to mention the Smart Bottoms Rocks fire breaths. I know you SB addicts are going to talking bum placement on this one. I am particular to the little white dragon but that orange one on the center of Ez's diaper is perfect.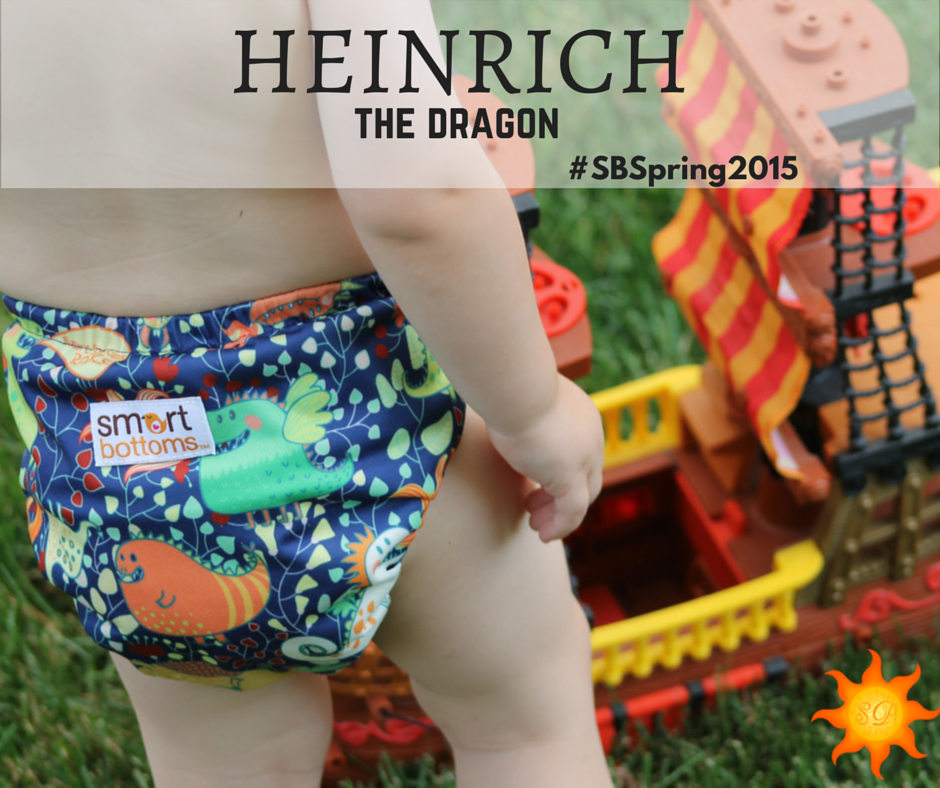 My favorite local retailer, Sprout Soup and I will be giving away one of these fluffy dragon bottoms away next month, just in time to have it shipped by the June release date!
Check her online store out. She sells all your favorites 🙂
What do you think of the new print?
Disclosure: I am a Smart Bottoms Ambassador. I receive free product in exchange for promoting their wonderful products. I am also a fan! So it doesn't take much for me to spread the SB love.