Dis­clo­sure: My fam­ily was invited to the 2015 Dis­ney Social Media Moms Cel­e­bra­tion. I paid a con­fer­ence fee to attend and received discounted and com­pli­men­tary items from Walt Dis­ney World as part of the expe­ri­ence. I was not asked to write about the con­fer­ence or our fam­ily trip. All opin­ions and expe­ri­ences are entirely my own.
Even though my running has been more of a woggle lately, I was really excited to put an extra mile on my shoes at the Disney Social Media Mom's Fun Run. The fun run was sponsored by GoGo SqueeZ and they handed out these fun little capes for us to wear while we were sprinting down the path towards the Epcot Flower and Garden Show's Butterfly tent.
Going into the run, I felt a little intimidated. There were a lot of people that were avid Disney runners and I wasn't sure if I should be dressing up in some kind of Disney Bounding attire. In the end, I decided to wear my new "Run Happy" shirt from the Boston Marathon 5k last month.
We met outside of the Yacht Club and traveled down a spectacular running path right into Epcot. It was quite stunning to see Spaceship Earth at dawn. Not to mention that the park was totally empty. I almost didn't realize that we were in Epcot till we turned the corner.
Once we were done, we were all given a little goodie bag full of GoGo Squeez items and a medal! One of the items they gave us is one of the softest t-shirts I have ever worn. I made my kids feel it and my son said, "you have other t-shirts that are this soft" and I tried to explain to him that it was because they were like 20 years old.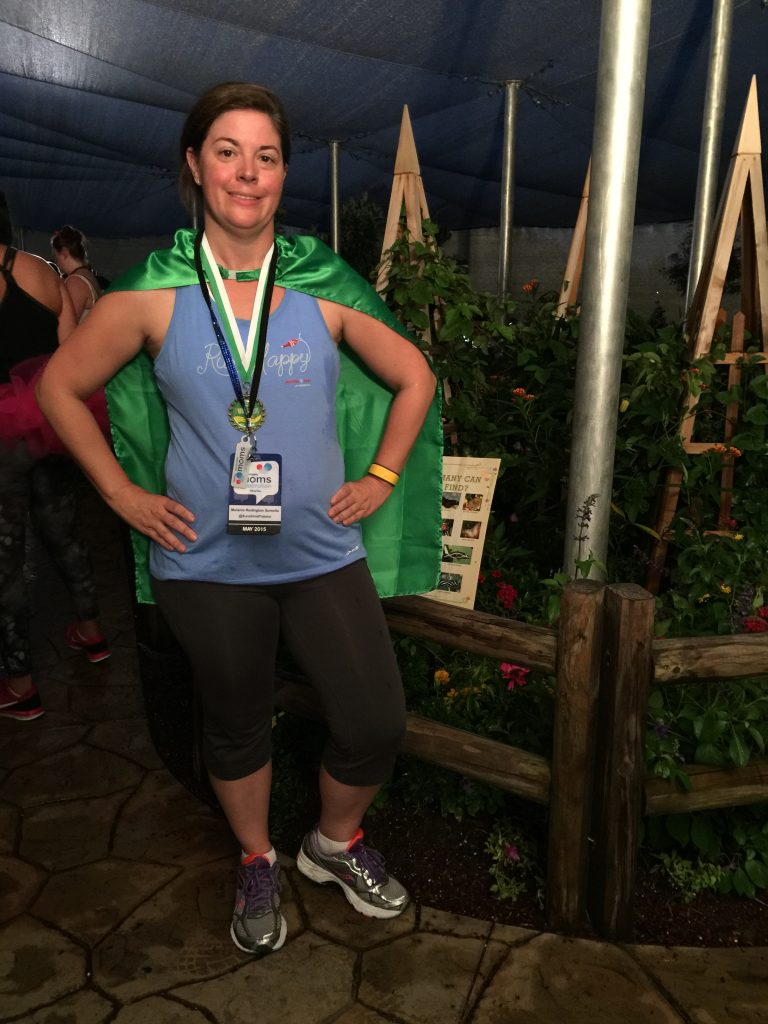 After the race, I took a much slower stroll back with some of the other bloggers to get ready for the Mother's Day Brunch.
A big thanks to GoGo SqueeZ for the fun opportunity. Now I am even more eager to sign up for one of the Disney World Half Marathons.
Have you ever run a Disney race? Which one? What is your favorite memory?