In my new identity as a parent of a "special needs" child, I am continuously annoyed by parents regular use of the word "thrive" when discussing their children. It happened the other day when I dared to venture out into a cochlear implant discussion. The parent that was 100% against the use of sign language lambasted me and then finished her post with "and he is thriving."
Ughh!
I hate the word thrive. It is such a strange way to describe a child. I would never see someone say, "oh my son is just thriving." It creates this weird kind of competitive feeling. Or even worse, the feeling that my child is doing better than yours.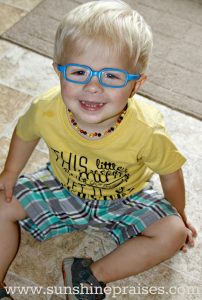 My middle child was labeled "failure to thrive" due to her significant medical concerns and weight gaining issues for the first 6 months of her life. This kind of "thriving" is so different from how I see parents of today's deaf children use it. She was sick. Very very sick. She was not "thriving."  She wasn't meeting the physical developments expected of her at six months. However, once she was "thriving" I never told another parent, "Oh, that Lulu, she is finally thriving."
What makes up a "thriving" deaf child?
I mean, realistically, shouldn't all deaf children be thriving. There is absolutely nothing wrong with them medically. They are not sick. If they are given early access to language, appropriate early interventions and genuine love and support, they will develop just like a typical peer. However, we allow medical professionals to convince us that our child is somehow broken. That they are not the same as their hearing peers and therefore need crazy amounts of intervention which some how leads parents into interpreting that as their child is or is not thriving based on how the compare to a typical peer.
So what happens to the child who doesn't "thrive?" What happens when their hearing aids or cochlear implants don't work the way we hoped they would? What happens when their mainstream classroom becomes a struggle? What happens when their "hearing" life is filled with isolation and tears? How does the child that was previously "thriving" now get labeled?
Are they failures?
How can we set up a system that describes a deaf child's successful development with more fluidity? Is a thriving deaf child only one who can speak clearly and participate in educational settings without an interpreter? Is that the "ideal" situation that todays parents are striving for? Is anything less than that considered unsuccessful? Is anything else considered failure?
Here are some ways that I will consider my deaf child successful in his future:
Is he genuinely happy?
Does he have full participation in his family life? Can he communicate with mom and dad equally? Is he included in all family discussions? Does his siblings enjoy spending time with him?
Does he feel included in his school setting? Does he have friends that enjoy him and include him in sleepovers and birthdays? Can he play with whomever he chooses? Are the other kids eager to play with him?
Does he understand why everyone in the family gets excited when they see Grandma's biscuit bowl? Or why Aunt Susie's secret recipe potatoes salad is only made for the 4th of July?
Is he free to participate in extra curricular activities of his choosing? Is he an equal on those teams?
Does he have confidence in his own identity and future? Does he truly believe that he can succeed at whatever he chooses?
Does he have bodily autonomy? Is comfortable discussing with us his preferences and desires over his hearing loss?
Does he feel free and safe to communicate in whatever method he is most comfortable with and feels is the most clear for him?
So for now, can we, the parents of deaf children call a cease and desist on the use of the word thrive? Can we just enjoy and praise our children just as we would their hearing siblings? Can we attempt to adjust our views of them as "less than" and embrace and identify their unique strengths. Can we celebrate their firsts and lasts without it being about how they compare to their hearing sibling or neighbor?
Let's take the word thrive out of our vocabulary once and for all. Instead let's just talk about our kids and their awesomeness. Because even though they are different than we expected, they are not destined to be less than we had always dreamed.