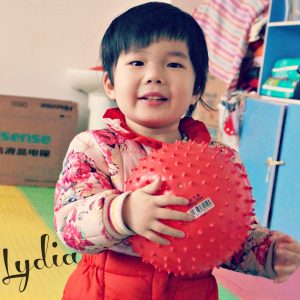 When we first started our adoption process, I didn't quite understand the fascination with bloggers posting their adoption timelines. I figured that there were so many variables that could possibly come into play that reading other families timelines were not applicable to us. However, now that we are smack dab in the middle of the paper chase, I see the value in comparing timelines. While not an exactly accurate picture of how your own adoption might proceed, I think it gives valuable insight into the process.
For those individuals reading our timeline here is something important to note, originally we had planned to adopt a child younger than our youngest and were expecting to be LID before being matched. We had been taking our time getting through the paper process, as we were in no hurry and wanted Ezra to be over the age of 2. Then in August, we found a beautiful child on the shared list and began pursing her.
Also, it is important to note that we are using both a placing agency (Madison) and a home study agency, which I believe has caused our process to go a bit slower than if we had just used one agency for everything.
Our TimeLine
04/07/2015 – Signed with Madison Adoption Agency (Placing Agency)
06/11/2015 – Signed with Family Adoption Consultants, Ohio (Home study Agency)
08/24/2015 – Sent Letter of Intent (LOI)
08/25/2015 – Pre-Approval Received (PA)
11/07/2015 – First Home Study Visit
11/13/2015 – Second & Third Home Study Visit
12/18/2015 – Fourth Home Study Visit
02/10/2016 – Home Study Approval
02/17/2016 – I-800a Sent via Federal Express
02/20/2016 – Request sent to CCCWA for our PA extension
02/22/2016 – I800a Lockbox Receipt
03/05/2016 – Fingerprinting Appointment Arrived
03/07/2016 – Walked in for Fingerprints
03/07/2016 – Ohio SOS for Authentications (10 Documents)
03/07/2016 – Mailed FL, TX and Utah SOS documents
04/04/2016 – i800a Approval
04/11/2016 – Papers to Caring Hands for Department of State and Chinese Embassy Approval
04/29/2016- DTC (Dossier to China)
05/11/2016 – Log in Date (LID) *officially logged in to China's system
06/13/2016 – Letter of Approval (LOA)
07/06/2016 – 1800 Approval
07/13/2016 – NVC/RFD Cable
07/1/2016 – Article 5 Drop Off
08/01/2016 – Article 5 Pick Up
08/06/2016- TRAVEL Approval
08/09/2016 – Consulate Date Approved
09/01/2016 – LEAVE for China
09/05/2016 – FAMILY day! *Gotcha Day
We have officially announced our little darling… Please come read our post.