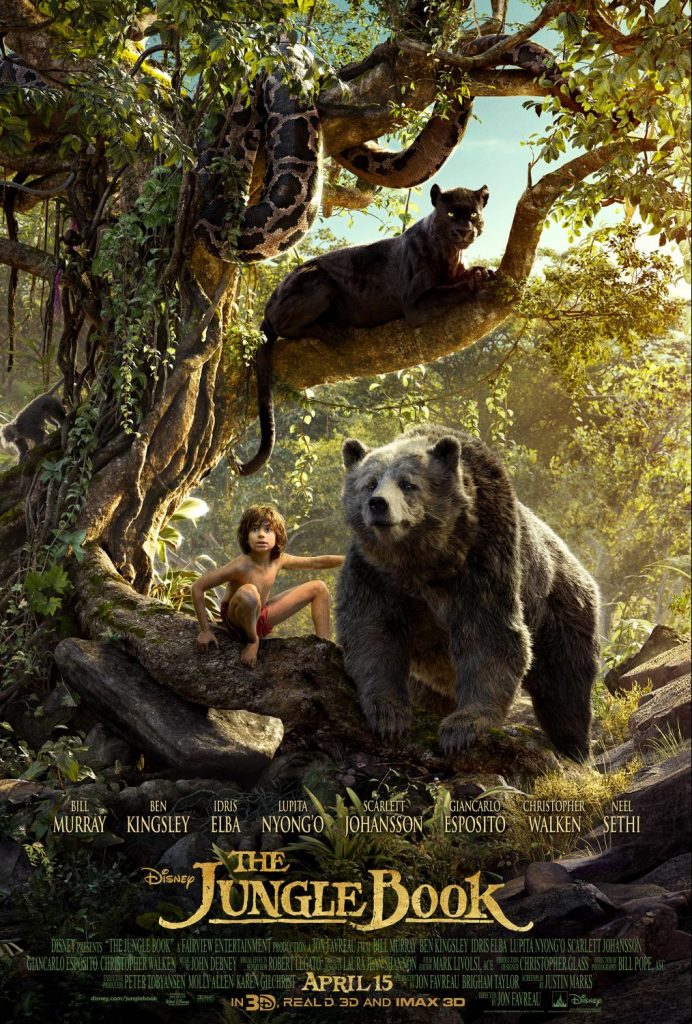 Personally, I am a huge fan of Disney's recent foray into turning our classic animated films into live action, digitally enhanced films. I know that some people grumble about these films "ruining" the classics but personally, I love to see how the Disney creative team reimagines the animated versions and brings to life some of our most beloved characters.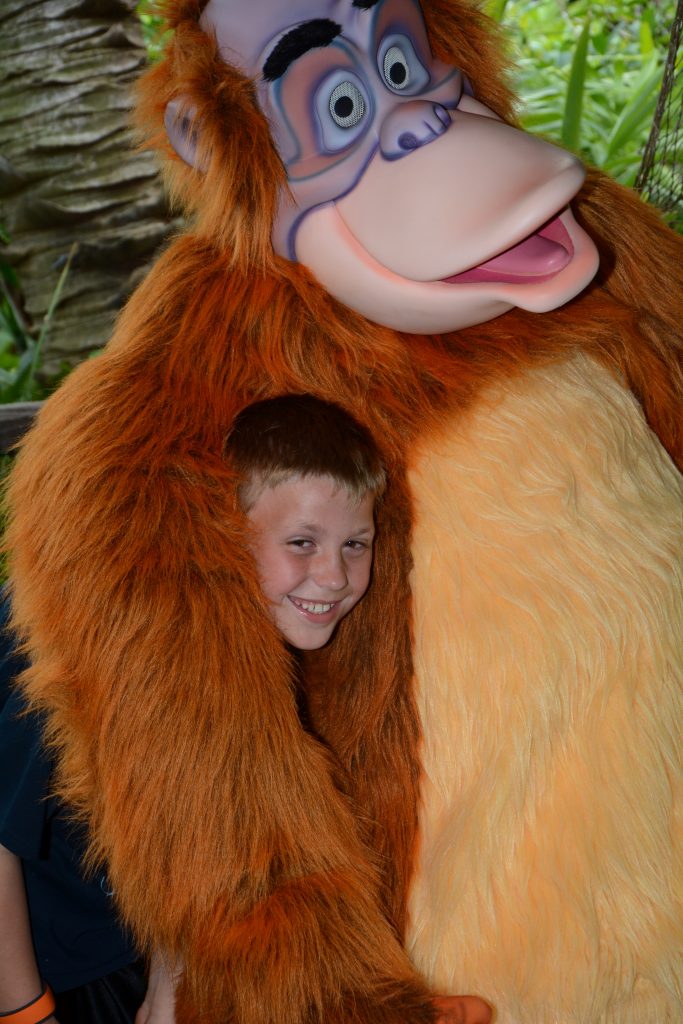 The Jungle Book has long been a favorite of my boys. My oldest would beg for the movie when he was a young tyke and then Ez regularly asks for the "elephant" movie for our long drives. It definitely falls into the "beloved' Disney films for our boys. Even meeting Balloo and Louie at Disney last year was a highlight of our character encounters.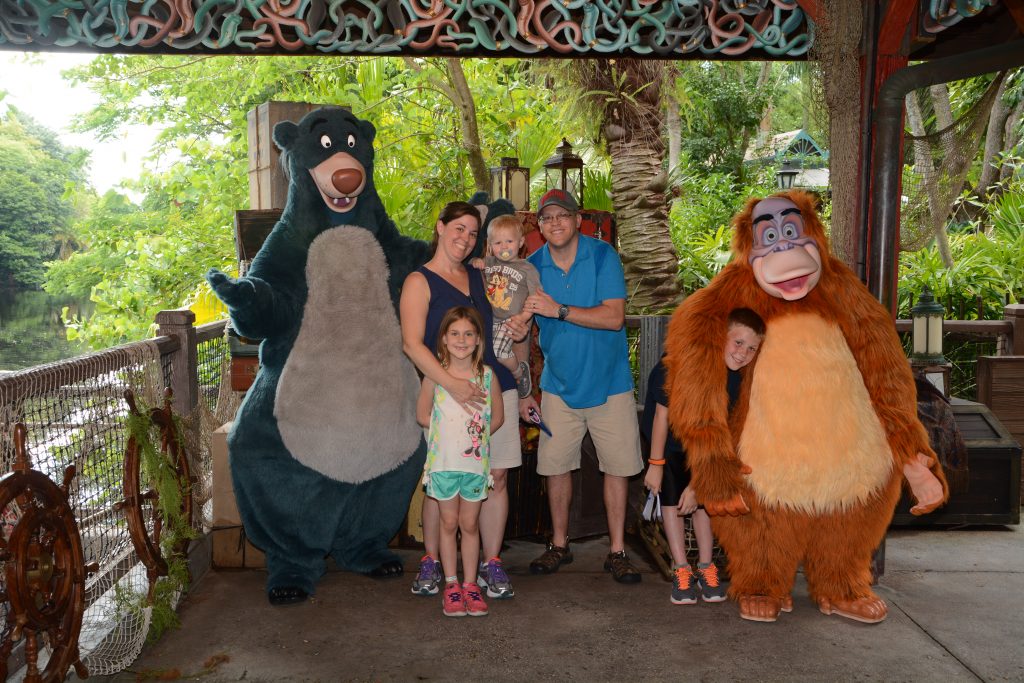 With all that being said, I was seriously looking forward to watching the new big screen live action version of The Jungle Book. I knew that Disney would do an amazing job and I was not disappointed. The movie created a realistic experience for the viewer, so much so that I actually found myself wanting to reach out and pet Bagheera (voiced by Ben Kingsley). His voice is so mesmerizing, you almost want to cuddle up for a for a nap in a tree with a panther.
The special effects, dramatic imagery in conjunction with the live acting is spectacular. The jungle scenes are beautiful. It is hard to imagine that every leaf and rock were digitally created. The depth and detail of each scene create a beautiful alternative world. I would love to be able to traipse through the wilderness with a host of animal friends.
While the majority of The Jungle Books is rather serious, there are a few light hearted moments, particularly when Baloo tricks Mowgli (played by Neel Sethi) into collecting his coveted golden honey. The other forest animals that come to observe the mayhem and the interaction gets a serious laugh, as does Baloo's explanation to Mowgli about why he was stung by the bees.
Lu's review:
So Lu made a video journal for your liking. It's pretty raw but if you need a 6 year old perspectives, this is it. She gives you 2 minutes of The Jungle Book love. She is kid blogger for sure.
Eph's's review (dictated):
My favorite part of the movie is when the big orangatang was chasing Mowgli. It was pretty funny. The sad part was when Akela by the tiger Shere Khan. That was pretty sad. I think the people should go see it but don't bring your little kids because they will cry. 
SPOILERS (and Warnings)
I recently had a long discussion with a parent over her five year old's reaction to Zootopia. So often, we think that because a movie is a Disney classic or animated that it is automatically assumed to be geared towards young children and because of that we don't need to head the Parental Guidance ratings. In the case of this movie, I whole heartedly agree that the PG rating is valid and that parents should consider their child's individual reaction to movies that contain dark and suspenseful content.
Just like the classic cartoon, there are quiet a few violent scenes, such as Shere Khan killing Akela, Mowgli's Dad being killed by Shere Khan and then the fight between Shere Khan and  Bagheera. While there is not blood spatter, the scenes are dark and intended to be frightening, to young viewers this could cause unnecessary trauma or fear.
So my recommendation to parents is to consider the movie's content, your child's individual temperament and then decide if your child is mature enough to handle the suspenseful and dark imagery. You might try watching the original animated Jungle Book with your child and see if they are sensitive to the content in the animated film because it is significantly lighter than the new live action movie.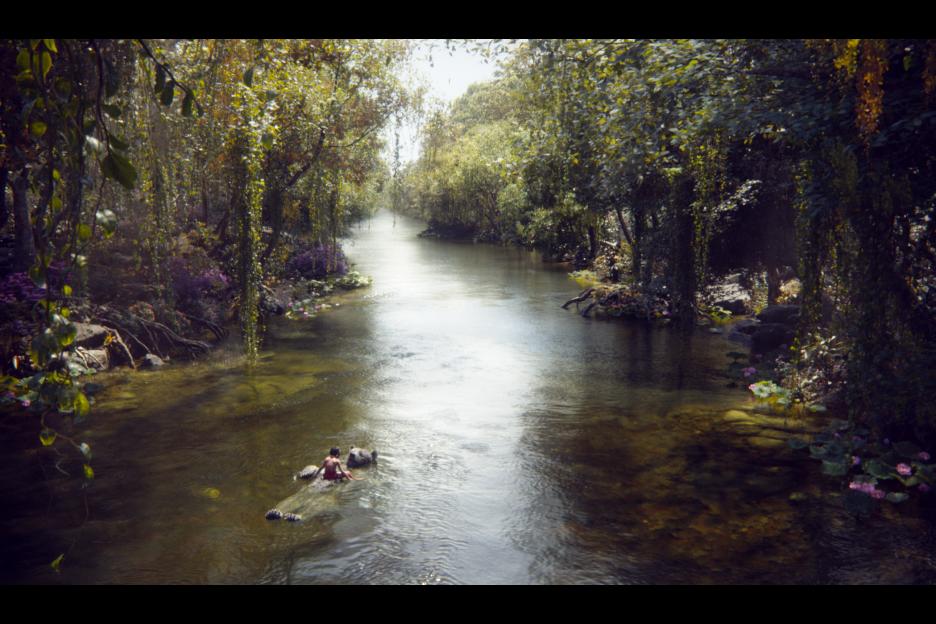 Personally I would recommend this movie for ages 5/6 and up with parental guidance. Remember theaters and big screens are always louder and more intense. If you still have your heart set on seeing The Jungle Book you might wait till you can watch it at home with a younger child. 
Find out more by following The Jungle Book all over the social media world:
Like THE JUNGLE BOOK on Facebook.
Follow THE JUNGLE BOOK on Twitter.
Follow THE JUNGLE BOOK on Instagram.
Follow THE JUNGLE BOOK on Pinterest.
Follow THE JUNGLE BOOK on Google+.
Visit Walt Disney Pictures on Tumblr.
Follow Walt Disney Pictures on YouTube.
Visit the official THE JUNGLE BOOK website here.
THE JUNGLE BOOK opens in theatres everywhere in 3D, RealD 3D, and IMAX 3D on April 15th!