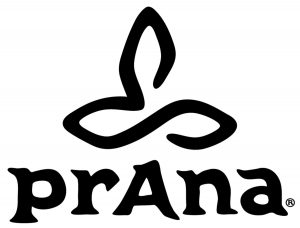 When you are an active, working Mom of three busy, incredible kids, finding clothes that are both stylish, comfortable and versatile can be a challenge. This is why I was thrilled that
Mom's Meet
offered me the opportunity to review a complete outfit from prAna. Originally started to provide stylish and sustainable yoga and climbing gear, prAna now offers a large variety of  clothing to meet every need from travel to paddle boarding at the beach.
Now I have to be 100% honest here. Even though I am working to lose weight and get back into running, I am very uncomfortable with my current size. It is hard to "feel" pretty and to find clothes that flatter and make me feel good about myself. When I first looked over the prAna website, I was worried that the outfit I chose would not fit me well. I questioned whether my "curves" would compliment the sporty active look. I am pleased to say that I was wrong.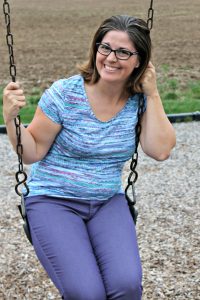 For the review I chose the Garland top and Kara Jean. Normally one to choose muted earthy tones, I decided to be a little adventurous a pick a colorful tone. I was drawn to the lovely colors and they did not disappoint in person. The bright purples and blues are vibrant and blend well with one another. Although I have found that I normally wear them separately.
I love, love, love the Garland top. It is so silky soft and is perfect for a dinner out or tossed on with a pair of exercise pants. It is super light weight and would work great as a running shirt. The scoop neck collar and capped sleeves are very flattering. Plus it will be a perfect travel shirt for when we got to China this summer. The only recommendation I would suggest is for the shirt to be a tad bit longer. As a person with a very long waist and short legs, I prefer to ordering the shirt in tall to give me a little more coverage.
Now, the Kara Jean. The word "jean" doesn't really do these pants justice. Made of an amazing soft stretch denim, these pants are almost as comfortable as a pair of pajamas. I couldn't see myself actually exercising in them but they are the perfect for a fancier pant than just your normal pair of jeans. For the review I ordered the purple fog in a size 12. I actually measured between two sizes and chose the larger size. The fit is good but because of the stretch, by the end of the day, I have some unnecessary give in the waist. I could possibly try a size 10 but I worry they would be too tight in the thigh area. The Kara Jeans are very generous in length and roll up neatly. I like that I can make them into a long crop or wear them all the way to the ankle. They look great with both flats or sneakers.
Since I can dress business casual at work, the Kara Jean is works perfect. I would love to get these in a couple of other colors, especially the sun washed red and silver.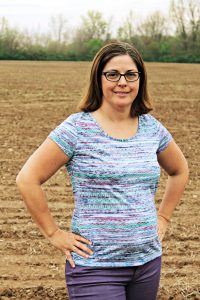 About the items:
Garland Top
The prAna Garland Tee offers sublime colors in sustainable style. Lightweight burnout fabric is made from a blend of recycled materials and organic cotton. Burnout jersey knit with front and back sublimation, Scoop neck, Standard fit ,54% Recycled Polyester / 46% Organic Cotton. Made in the USA with Imported Component. Retail price: $55
Kara Jean
Foldable cuffs accent the slim t and tapered leg of the prAna Kara Jean. Soft stretch denim is 75% organic cotton and has grown into such a favorite over the years that it's branched out into other items. Soft stretch 'Kara' denim, Offered in solid and printed, 5-pocket jean with rivets, Size 4 = 28.5 (72.4cm) in-seam when cuff is folded (5 fold), Fitted, Tapered leg, Low rise. 79% Organic Cotton / 19% Polyester / 2% Spandex, Retail price: $89
In addition to making excellent, comfortable clothing, prAna runs a business that supports both fair trade and sustainable materials. They take care to make sure that their products support the environment and people. You can read more about their commitment to keeping their roots grounded and how they give back here on their website.
Find out everything you need to know about prAna, order some amazing comfortable clothing and follow them on all the social media channels:
Love this outfit?
prAna is giving away this exact outfit to one of my lucky readers in their size of choice!
ENTER HERE
Disclaimer: I received this product for free from the sponsor of the Moms Meet program (greenmomsmeet.com), May Media Group LLC, who received it directly from the manufacturer. As a Moms Meet blogger, I agree to use this product and post my opinion on my blog. My opinions do not necessarily re ect the opinions of May Media Group LLC or the manufacturer of this product.